Stephen Ministry
Stephen Ministers are members of Pasadena Community Church who have gone through 50 hours of training in providing high-quality, Christian care to individuals experiencing a crises or challenge such as divorce, grief, loss of job, hospitalization, relocation or loneliness.
When someone requests a Stephen Minister, our Stephen Ministry Referrals Coordinator, will meet with that person, explain what Stephen Ministry is, and help determine whether Stephen Ministry is the kind of care that person needs. We then match that person with one of our available Stephen Ministers.
When Stephen Ministers are assigned a care receiver, they call that person and begin meeting with that care receiver for about an hour per week. This caring relationship will last for as long as the care receiver needs it. Everything the care receiver says to his or her Stephen Minister is kept confidential. The Stephen Minister doesn't try to solve problems; rather, he or she listens, cares, prays, and helps the care receiver find his or her path to healing and wholeness.

The Stephen Ministry Difference
Pastors don't carry the burden of being the congregation's sole caregivers. They have a team of gifted, trained, committed lay caregivers ready to minister to hurting people inside and outside the congregation.
Laypeople have a chance to use and strengthen their leadership and caregiving gifts in meaningful ministry–serving others while experiencing tremendous spiritual growth.
People who are hurting no longer suffer alone. A caring Christian friend comes alongside them to provide emotional and spiritual care for as long as the need persists.
Congregations have a practical, powerful way to:
"Equip God's people for the work of ministry, for building up the body of Christ." (Ephesians 4:12)
"Love one another as I have loved you." (John 13:34)
"Bear one another's burdens, and in this way you will fulfill the law of Christ." (Galatians 6:2)
"Go make disciples." (Matthew 28:19)
Your Laypeople . . .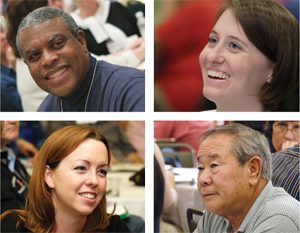 Discover, cultivate, and use the spiritual gifts they have been blessed with
See themselves as active partners in the mission and ministry of the church
Find all aspects of their lives enriched by the distinctively Christian caregiving skills they learn and practice
Experience great joy as they see God working through them to bring hope and healing to a hurting person
Grow spiritually as they experience the Lord's loving presence in community with other Christian caregivers
The Entire Congregation . . .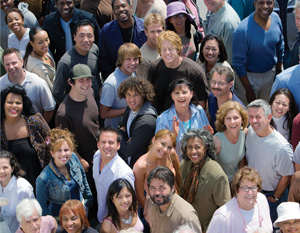 Discovers that many members want to be involved in meaningful ministry and will respond to the call to become a Stephen Minister or Stephen Leader
Becomes a more loving community that is sensitive and responsive to people's needs for care
Is able to provide more quality Christian care so that fewer people slip through the cracks
Is able to reach out to nonmembers who are hurting so they can experience the love of Jesus
Sees itself not as only being served by the pastor but as a caring body of believers actively involved in serving one another in love